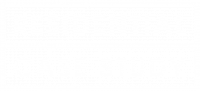 15/275 Pukehangi Road, Parklands Estate
Property size: 3142m2
Floorprint: 769.41m2 (Ground Floor 520.41m2 First Floor 249m2)
Bedrooms: 7
Bathrooms: 6
Living: 4
Builder: Chris Hoyle Builders
As you open the front door and enter this stunning home you can immediately tell that no expense has been spared on quality and structural integrity. The impressively large 1.8 x 2.2 m entrance window, showcasing the man made waterfall made with local stone and native plants immediately captures the eye and installs a sense of calm.
The impressive concrete curved stair well is one of two engineered stairwells that spirals up to the open plan living area aera with a feature lift. This home also boasts a concrete midfloor to create a feeling of solid stability and assist with tranquillity through noise reduction.
When you step into the main open plan living area upstairs you really get a feeling for the key design attributes, of quality, and spaciousness that this home offers.
The kitchen, sitting and dining areas all pour onto the large deck, that takes advantage of the stunning view with use of glass balustrades and portico's framed with stunting schist detailing. The balustrades along with the large windows and high ceiling also enhance the feeling of space and create an endless effect, as well as flood the home with an abundance of natural light throughout the day.
The communal living area leads to a guest space that is separate to the other bedrooms downstairs. This has been designed to create a space for elderly family members to be relax in peace but also close to the family.
This family home has been created to welcome the whole family through various stages of life.
7 bedrooms, 6 bathrooms and 4 living areas including a home theatre room and a feature lift.
The design process included 18 months of planning, designing and projecting ideas with use of visual content such as 3D renders and interactive models. The main adjustment within the design process was to increase the size of bedrooms and living areas. The home originally started as a 480m2 concept that turned into a 780m2 home which proved to be a great alteration. All bedrooms and the main living areas have been positioned north east to ensure a view over Lake Rotorua with the first floor taking in a picturesque sunrise.
Building Materials:
Sto-plaster system
Aluminium window joinery
Composite shingle roofing
South Island Schist