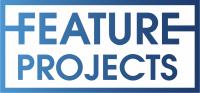 Since 2002, we have amassed a large body of work including beautiful award-winning new homes (including multistory and multiunit builds), retail, commercial offices, education and large industrial and manufacturing construction projects. We have the capacity and ability to deliver smaller designs and substantial developments. If you have something in mind, please contact us to arrange a time for us to share the most relevant designs and photographs with you.
For an instant insight into how we see the big picture, prepare a plan and deal to the detail browse through our feature projects.

AZero removes the guesswork, simplifies the complexity and delivers with clarity.